An Intranet aimed at internal communication
The main goal of an intranet is to improve the internal communication within your organization Here is the list of the most used intranet inside applications to be sure the info is getting shared.
News
The news module will allow you to share news easily across your organization.Edit your articles by adding pictures, videos, maps and call to action to make them more engaging: New products, QBR, Next internal project. 
You can also let your coworkers interact with those news thanks to the likes and comments features.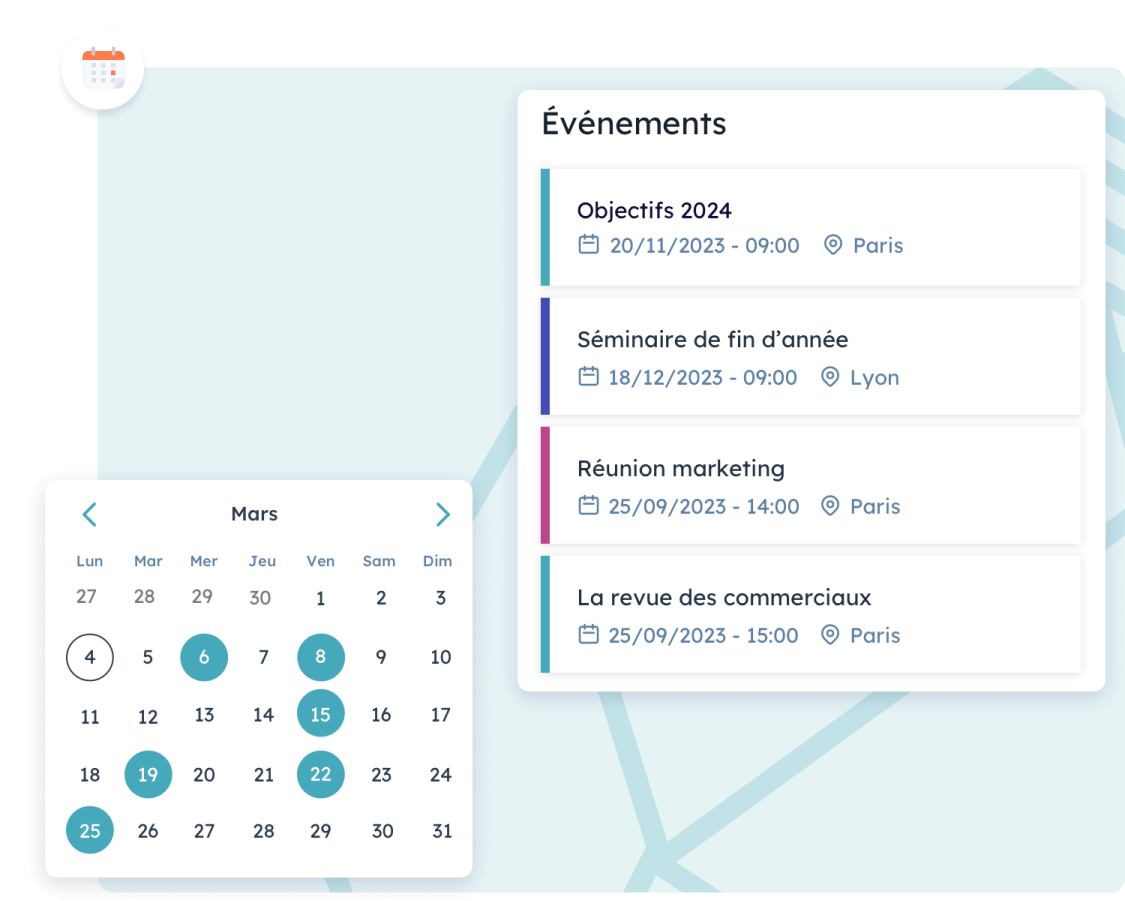 Events
Scroll through the year mont by month to discover all your organization events: Professional events, QBR, Internal events,  …
Events are what makes your company life, so don't hesitate to present them under their best looks with pictures, movies, access maps, subscribe option …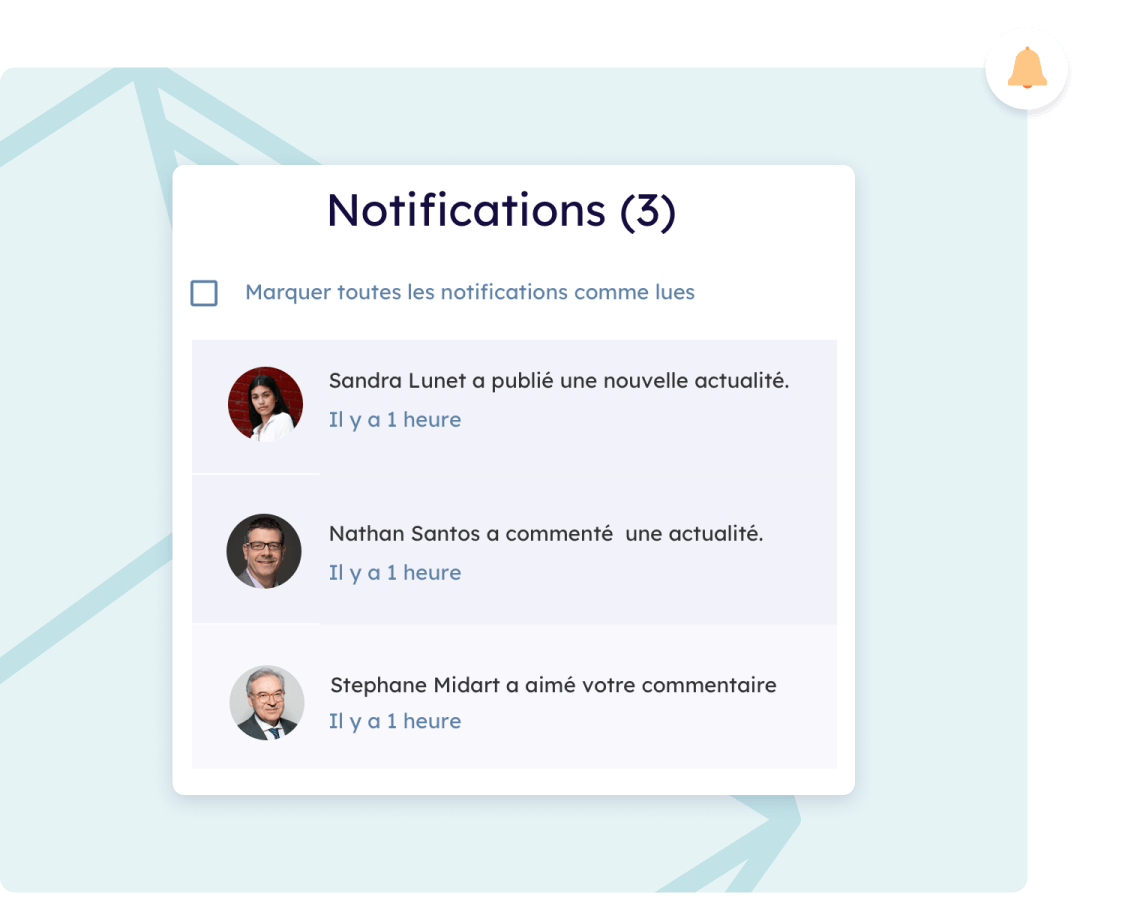 Notifications
The notification allows the users to not miss out on any important information shared with him.
It can then be either an email notification or on-platform one: every way is good to reach your team.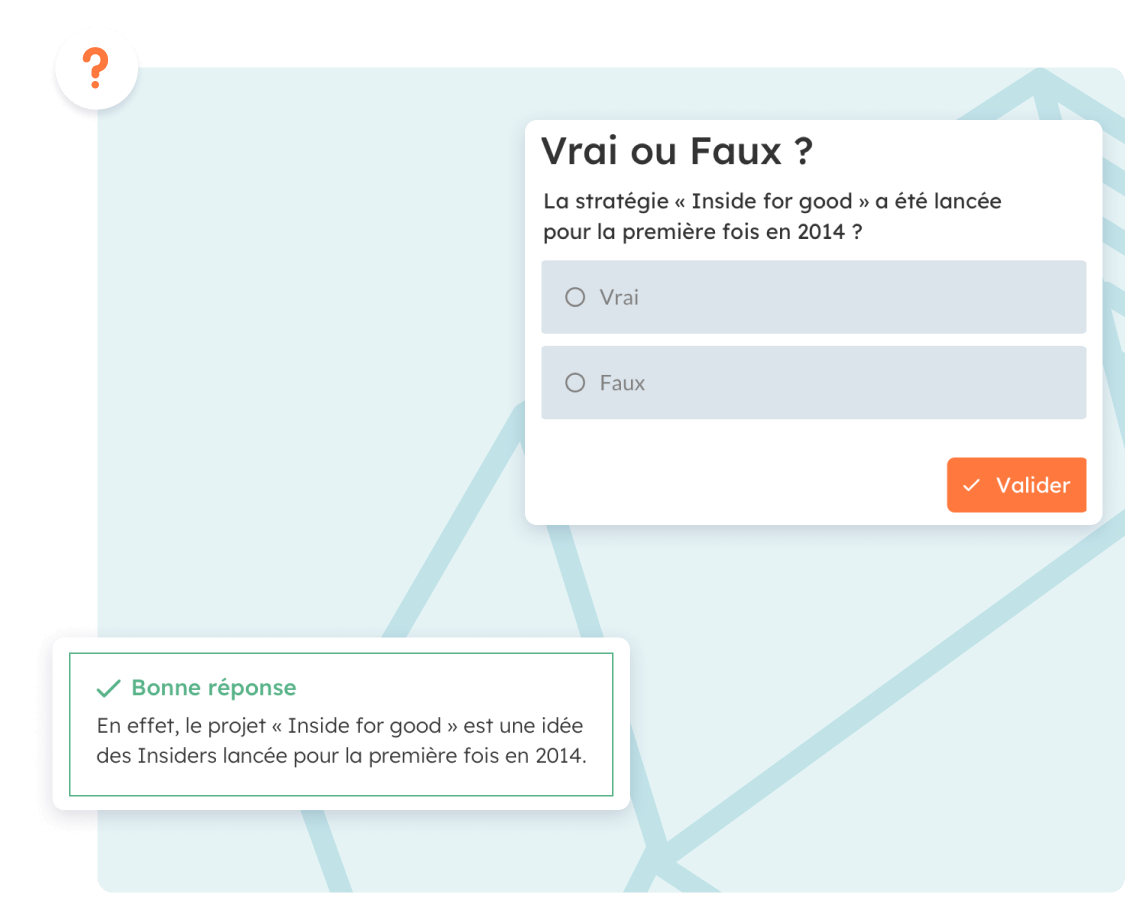 Quiz
Which application can allow you to share info in a playful manner while creating engagement for your user?
The possibility to use Comic Sans MS typo
An overly cute cat gif
The Quiz
The answer D
If you replied: the Quiz good job to you!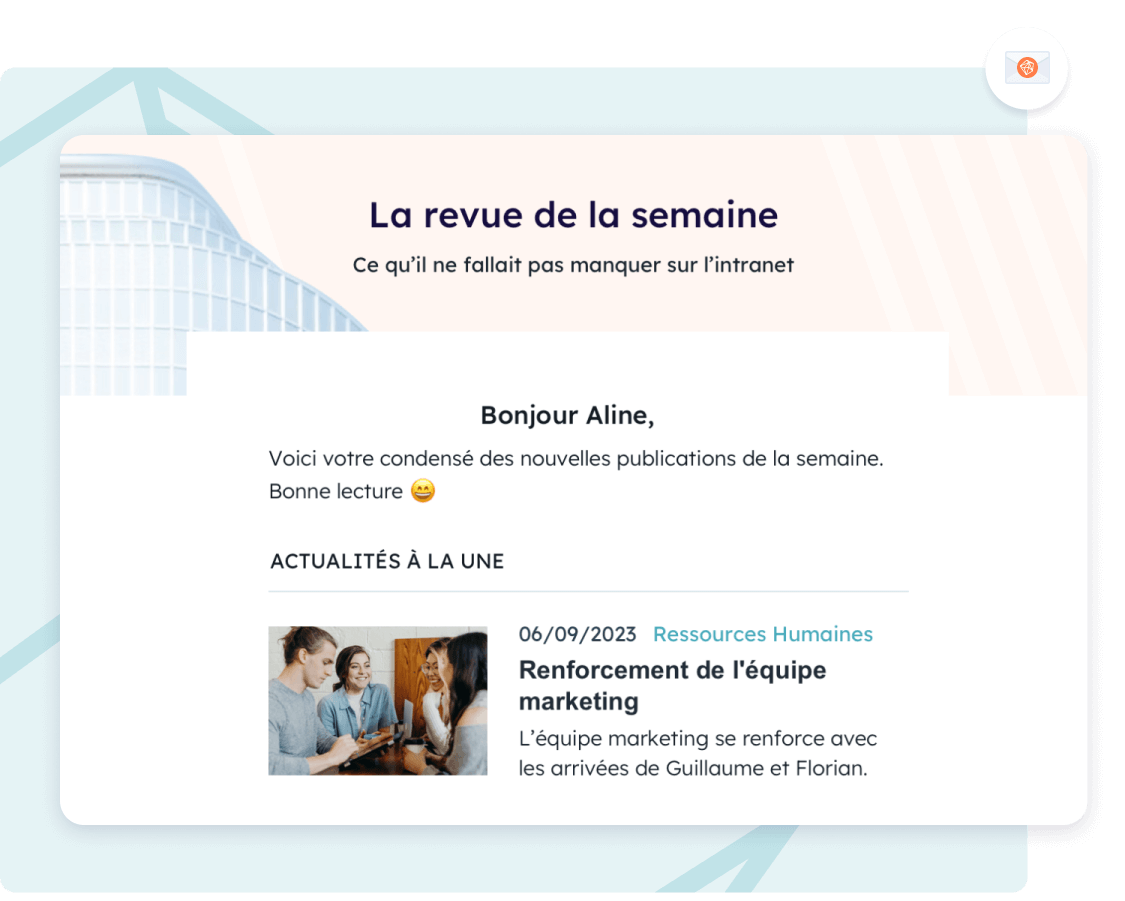 Newsletter
A basic tool for any successful internal communication. Our newsletter sending module has been designed to generate traffic on your intranet in a very simple way.
We will create one or multiple custom templates that will automatically aggregate the last news shared on the intranet and send to your users at the designated rythm.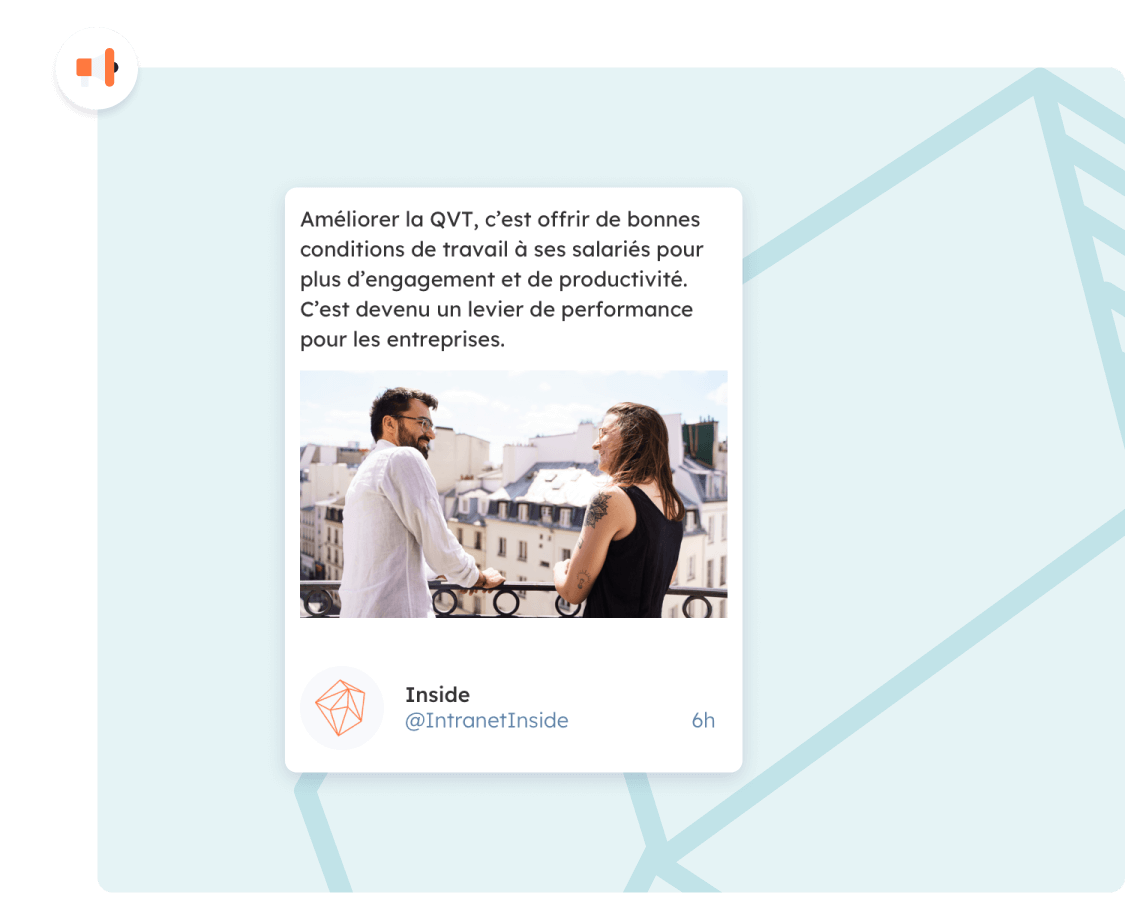 Widgets (RSS, Twitter, ...)
Because we imagine that you have other things to do than copy your news on a multitude of platforms, Intranet Inside will automatically retrieves your RSS or Twitter feeds to display them on your home page.