Create your HR intranet

to centralize and share information
Build the HR intranet that meets the needs of the HR team but above all gives your employees all the information they need in the right place and at the right time.
Scheduling my demo 💎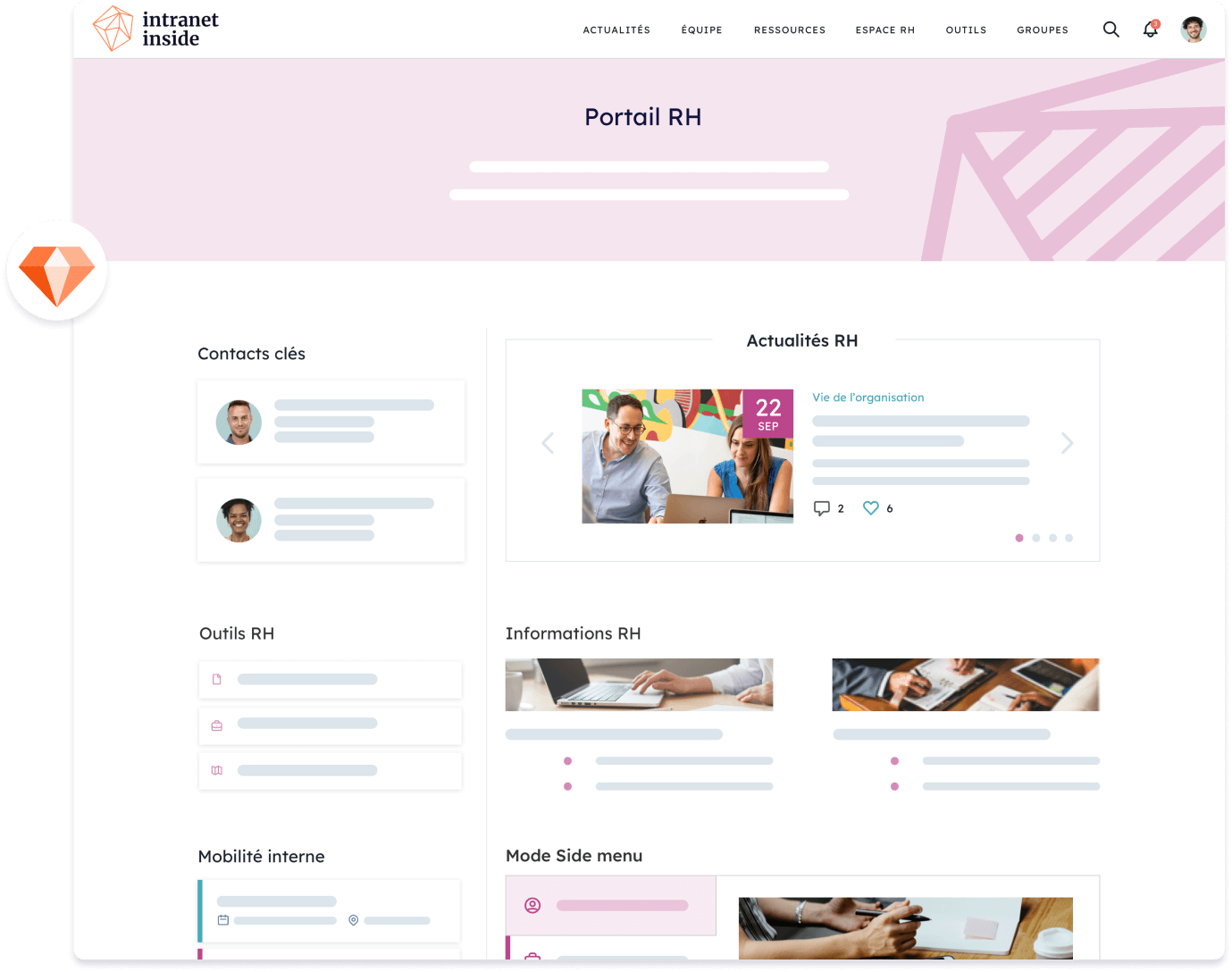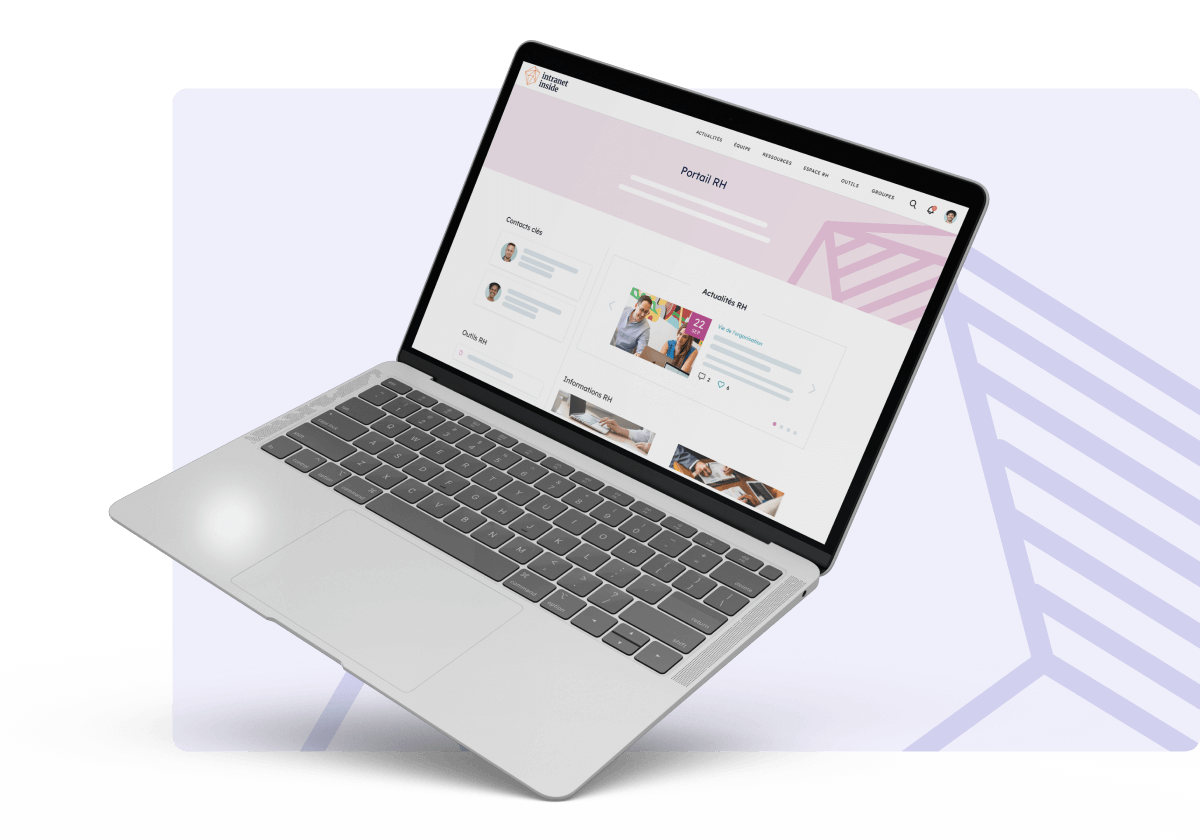 HR intranet
The HR intranet solution that gives clear answers to your employees
Your HR department is at the service of the teams. Every day you must publish and share information with all collaborators.
To do this, offer them a great user experience, an ergonomic platform providing all the information on onboarding, training, important documents, useful HR links, social protection, etc.
Scheduling my demo 💎