Our Intranet solution will help you boost

your internal communication
Implement an effective internal communication tool in your establishment, which will increase the productivity and commitment of your employees.
Scheduling my demo 💎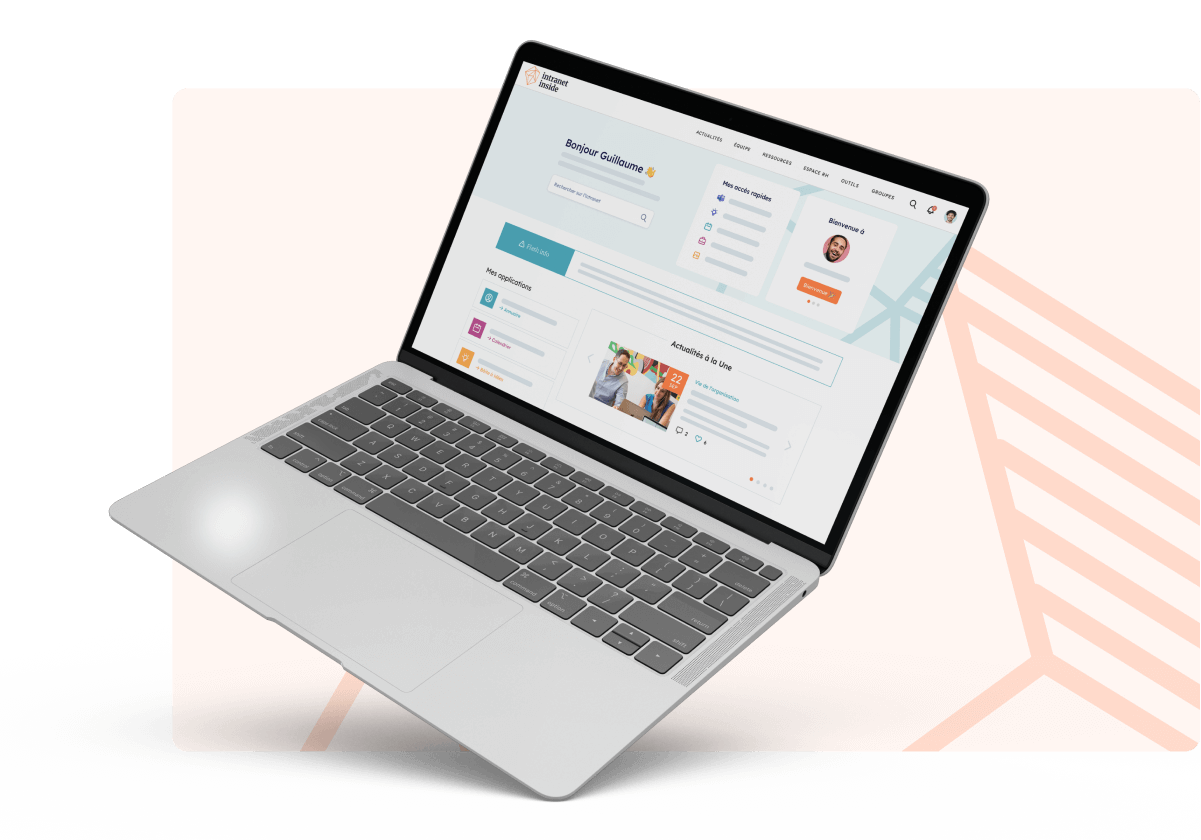 The ideal intranet solution
An attractive design to seduce and attract your employees on a daily basis
A scalable platform to scale at the same rhythm as your business
Easy to administrate , click and it's published!
Responsive design to shine both on mobile and desktop
Possibility to integrate a custom features just for you
In order to be adopted by your team in the long run Intranet Inside is ultra-customizable and scalable.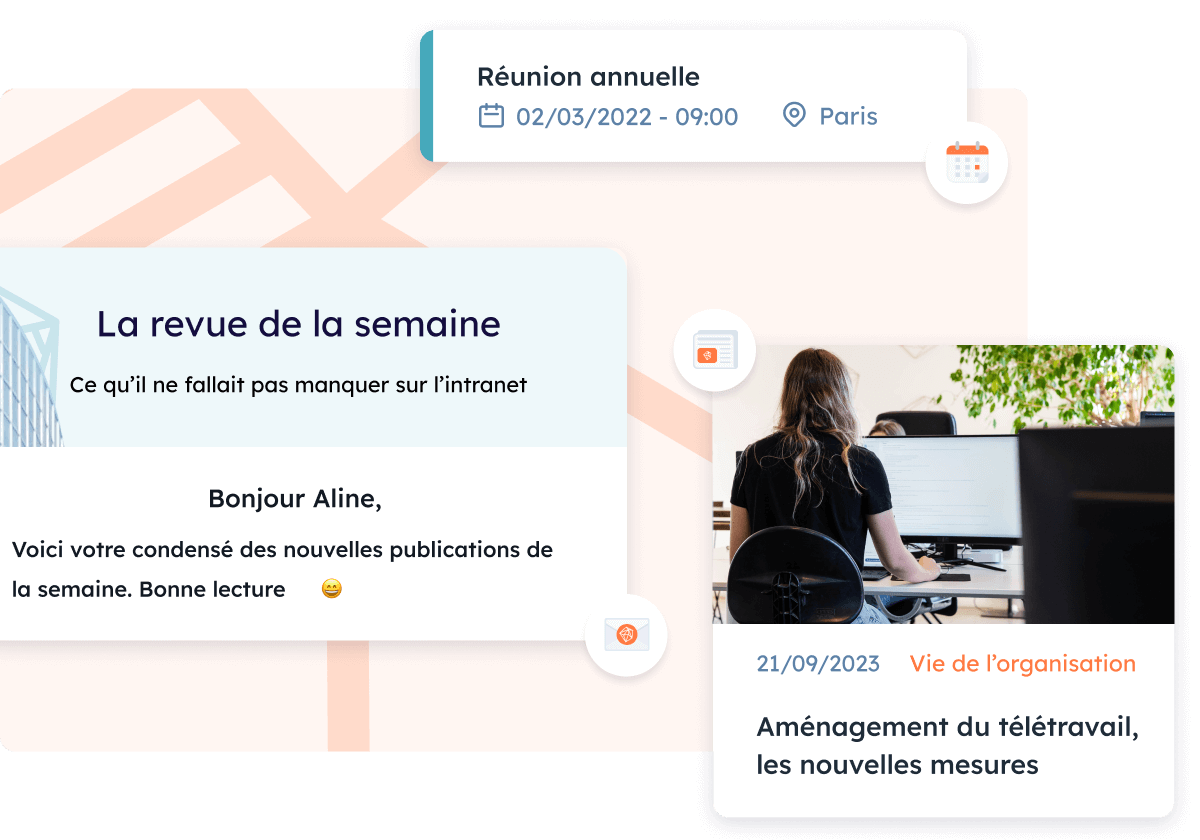 The best of current technology
More than 30 000 hours of functional and technical creation were needed to propose you the best Internal communication tool.
Administrate everything in front: no more need for a complex back-office for your daily tasks
Headless architecture to easily integrate with your IT systems
multicanal notifications to reach your coworkers more efficiently
A powerful search engine that will look up into the file itself to provide you with the best results to your research
Possibility to set up Single Sign On authentication with google or microsoft to never have to type an extra password
Maximal security : Our solution is regularly updated and undergo penetration testing made by us and our customers.
If you choose to host your intranet on premise we will guide you through the set up of your server in order to easily host your intranet.